Speakers presentations are now available!
With the 2016 theme of Connecting Competitive Communities, Plain Talk 2016 was a day of educational sessions and networking. National and state experts participated in a discussion on how we should work together to leverage the uniqueness and character of our East Tennessee communities.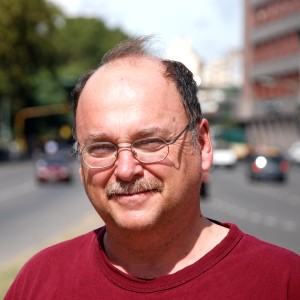 Transportation has been one of the most meaningful shapers of the public realm in the 20th Century. Unfortunately, it has been consistently viewed as an end in and of itself, focusing primarily on high speed mobility. Join us to learn about the importance of turning transportation planning upside down! Toth focuses on place-making and broader goals, not just moving people from A to B. Hear low-cost and incremental steps to create safer, more vibrant places. Use local talents, entrepreneurs, developers, city and county staff more effectively. Learn how communities can build excitement and public support for projects through creative implementation and how low-cost and incremental steps can jumpstart the creation of safer, more vibrant places.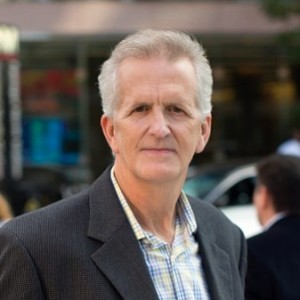 Billy Hattaway is described as "one of the most important champions of bike/ped safety, complete streets, and the new transportation paradigm in our universe". Context-sensitive designs are planned for physical features serving a specific transportation objective and also considers the adjacent land development patterns and  effects on the social, economic, aesthetic, and environmental values and needs of the existing community. FDOT has recognized the need and plans to work closely with local governments to ensure the street design and land development patterns are compatible. Therefore, a street in a compact urban downtown will be designed differently than once in a more suburban context.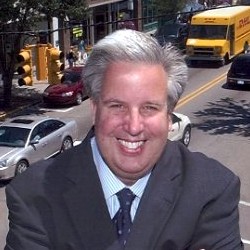 Robert Gibbs will present trends and research in creating economic growth in rural communities through place-making. The fast-paced session will review the role in planning, design, streetscape, signage, historic preservation and complete streets as a tool for attracting economic expansion. The session will include a special segment on the need for walkability and transportation planning. Gibbs will highlight demographic trends in millennials and baby boomer populations, what they are looking for and how rural communities can compete for both employment centers and major population groups.
Toks Omishakin — Chief of Environment and Planning and Deputy Commissioner for TDOT

Tennessee Department of Transportation (TDOT) Commissioner John Schroer recently named Adetokunbo "Toks" Omishakin as the new Chief of Environment and Planning for the department. Omishakin assumed the role of Assistant Commissioner for TDOT. Omishakin directs the Environment and Planning Bureau which oversees the Project Planning, Long-Range Planning, Multimodal Transportation Resources and Environmental Divisions. He also serves on the Rural Task Force.
Before joining TDOT, Omishakin served as the Director of Healthy Living Initiatives in the Mayor's Office in Nashville. Omishakin also held positions as the Bicycle-Pedestrian Coordinator, Senior Planner and the Director of "Music City Moves" for the Metropolitan Government of Nashville and Davidson County. Omishakin holds a Master's Degree in Urban and Regional Planning (MURP) with a concentration in transportation planning and urban design. He holds a Bachelor of Science degree in Engineering Technology with a concentration in architecture and computer-aided design.

Broadband is not a luxury; it's a necessity. Affordable broadband is a building block for healthy communities. As the Internet becomes ever more important in economics, education, and civic life, communities that are left behind pay a higher price for their lack of access. Affordable access and widespread training will help rural communities thrive and contribute to the nation's health and well-being. 
Whitney has built partnerships with national public-interest organizations, funders, and grassroots organizers in ways that have informed public policy and private investment in rural people and place. Whitney lives in her hometown of Athens, a small city in East Tennessee, where she serves on the board of the public library and the Citizen's Council of the City of Athens.
Amy New — Assistant Commissioner, Rural Development

Amy Blaylock New was appointed by Commissioner Randy Boyd as Tennessee's first assistant commissioner for rural development, leading efforts in the state's Department of Economic and Community Development to assist rural communities. As assistant commissioner, Amy supervises the state's community development programs: ThreeStar, Retire Tennessee, Select TN, Main Street, Tennessee Downtowns, the National Flood Insurance Program and ongoing development of the Memphis Regional Megasite. 
Amy is a graduate of Tennessee Tech University in Cookeville. In 2014, Amy was in the first class of professionals to complete the Tennessee Certified Economic Developer program through the University of Tennessee's Center for Industrial Services. Amy is actively involved in the community, serving on multiple boards and committees, including the Keep Tennessee Beautiful Advisory Committee, State AgriTourism Board, Farmland Legacy Board, University of Tennessee Economic Development Certification Council and Rural Education Committee. 
David Borowski — Environmental Epidemiologist, Tennessee Department of Health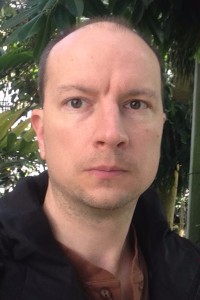 A healthy place is designed, built, and maintained in support of health and wellness. Healthy places improve the quality of life for all people who live, work, learn, and play there. Connecting health and the built environment benefits individual and population health. Community design can reduce cardiovascular disease, cancer, obesity, and respiratory disease while improving mental health. Livable communities reduce crime, violence, injuries, and substance abuse.  Learn what the Department of Health is doing to help make your community a healthy place. 
David graduated with a degree in Marine Science from Eckerd College in St. Petersburg, Florida, and did his graduate training in Environmental Science at Indiana University in Bloomington, Indiana. David started working for the Tennessee Department of Environment and Conservation. After a few years, he moved over to the Department of Health. David is now the Assistant Director of the Environmental Epidemiology Program which is funded by the Federal Agency for Toxic Substances and Disease Registry. David works to keep people safe from harmful chemicals and to help them live in wholesome environments that promote healthy lifestyles.
Todd Morgan — Director of Preservation Field Service Knox Heritage/East Tennessee Preservation Alliance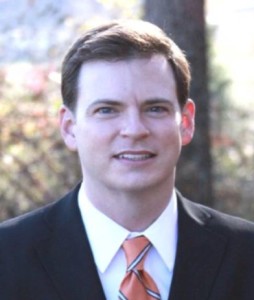 Todd Morgan is the Director of Preservation Field Services for Knox Heritage and the East Tennessee Preservation Alliance, a regional historic preservation organization based in Knoxville, Tennessee. Todd provides preservation education and advocacy assistance within a 16 county region and manages the organization's growing historic real estate initiatives. 
Prior to his position with Knox Heritage, Todd was Director of Community Development for the State of Tennessee Economic and Community Development Department, serving as the Main Street statewide coordinator. Todd is a graduate of Carson-Newman University, earning both a Bachelor of Science in Business Economics and a Master of Business Administration.
Erich Henry — Blount County Soil Conservation District

Erich Henry will provide an overview of campus-wide "Outdoor Environmental Learning Areas" designed from an ecological point of view for an elementary and middle school located in Blount County. These campuses are being utilized to improve water quality, provide a hub for increased community support, and enhance "hands-on" environmental education opportunities.
Erin Gill — Director of Sustainability, City of Knoxville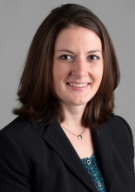 Erin Gill serves as director of the City of Knoxville's Office of Sustainability. Appointed by Mayor Madeline Rogero in 2013, she oversees efforts to improve the environmental, economic, and social health of the Knoxville community. Her professional experience focuses on improving the efficiency and resilience of urban systems and includes roles at ICF International and EPA's Office of the Chief Financial Officer. In 2014, she supported Mayor Rogero's work on President Obama's State, Local, and Tribal Leaders Task Force on Climate Preparedness & Resilience.
She received a Master of Environmental Management degree from the Yale School of Forestry & Environmental Studies and a B.A. in History from the University of Notre Dame.
Thank you to our Sponsors: